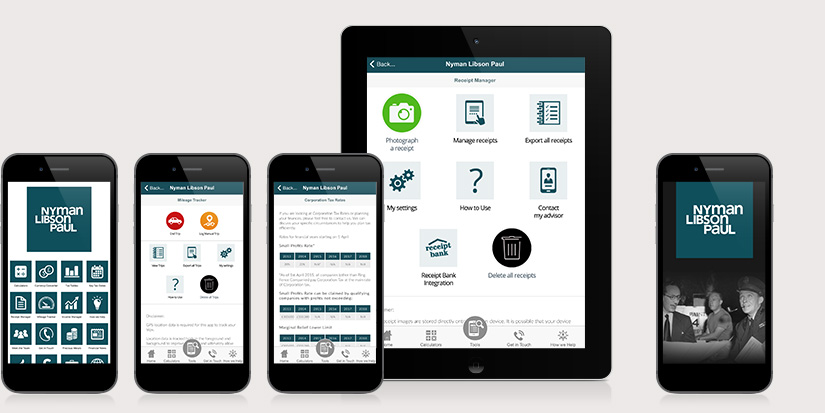 Nyman Libson Paul App
An accounting App that's straightforward and easy to use
The Nyman Libson Paul app makes everyday accounting as simple as possible. Track mileage, receipts and income. Calculate tax and access key financial information. Use the App with your existing accounts software.
All at your fingertips, 24/7.
Free to download. Invaluable in use.
Features include:
GPS Mileage Tracker – Automatically track your business miles, using your phone's GPS. Export trips as part of your mileage claims.
Receipt and Expense Management - Simply photograph the receipt with your phone camera, categorise it, and click save. Review and export at any time for your own use, or send to us to add to your accounts.
Income Tracker – Monitor income and expenditure all in one place. Take photos, insert notes, keep track of everything. Essential for managing multiple income sources.
VAT and Financial Calculators – Use the 17 included calculators from simple VAT calculators to more complex ones such as Salary versus Dividend or Company Car benefits.
Cloud Accounting – Use the app with leading cloud accounting software, including Xero, AutoEntry, QuickBooks and SageOne.
News – Keep your finger on the financial pulse, with real-time news, views and updates from Nyman Libson Paul.
Free to download. Free to use. Available for iOS and Android.
If you have any questions please contact us for help.