Coronavirus (COVID-19)
The Firm is closely monitoring Government advice surrounding the coronavirus (COVID-19) and its growing impact. You can rest assured that we have taken steps to ensure the safety of our team members whilst aiming to maintain the high level of service you are accustomed to receiving.
In accordance with the latest Government guidelines, most of our staff are working as usual, albeit from home.
Beyond that we want you to know that we are here for you and remain determined to carry on giving you the best advice that we can in the context of these uncharted waters.
We will continue to post useful updates on our home page as well as on our Twitter and Linkedin. If the situation changes significantly, we will let you know.
However, in the meantime, if you have any concerns or questions, please get in touch with your usual contact at the Firm.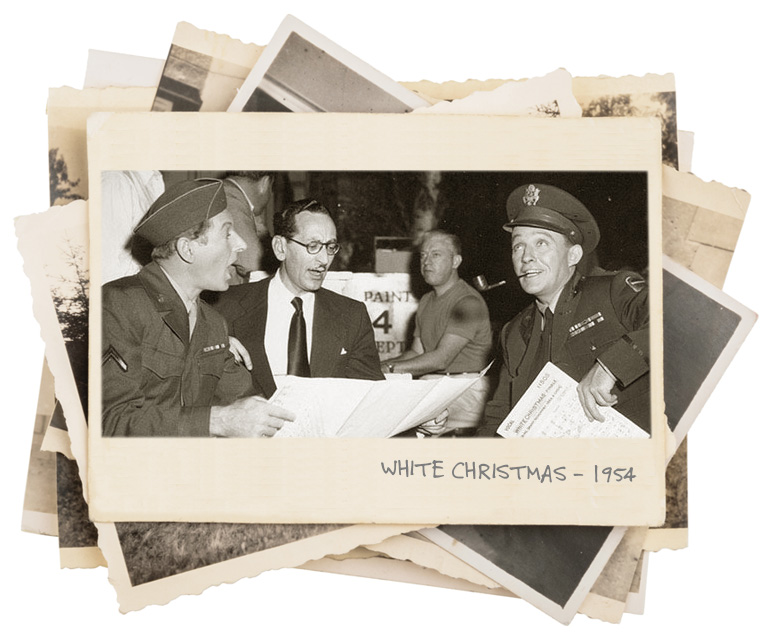 ...They say it's all in the story…
We're accountants, not storytellers.
But here's ours.
In 1933 our founding partner, the late Nyman Libson, had an idea to create a different type of accountancy practice.
His portfolio of clients read like a who's who of the film, theatre and TV world. That's him in the glasses alongside Bing Crosby and Danny Kaye on the set of White Christmas!
Fast forward to today and we boast an ever-growing, dynamic team of experts with significant experience advising SMEs, start-ups and private clients. We've not lost our media-industry DNA and still lead the way within the arts, entertainment and media sectors.
---

Getting noticed is much harder these days. We are determined to stand out from the pack, so we have created a culture underpinned by values we believe in and that actually stand for something.

We call our values the NLP CODE
We are proud of what we've achieved and the close relationships we've forged with our amazing clients over our many decades in practice.
Meet some of our team...